Shipping Industry to be made Attractive and Competitive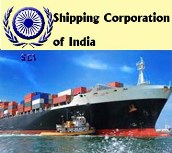 Minister of State for Shipping, Shri Pon. Radhakrishnan has stated that the Government is committed to the sustainable development of Indian shipping industry. In order to make the Indian shipping industry attractive and more competitive, the Government has exempted Customs and Excise Duty leviable on bunker fuels used in Indian flag vessels for transportation of mix of EXIM, domestic and empty containers between two or more ports in India. In the Union Budget 2015-16, Government has brought in a uniform abatement of service tax for transportation of goods by rail, road and sea vessels. Indian shipping industry has been provided cargo support through Right of First Refusal (RoFR).
Besides this, Government has taken a policy decision to allow shipping enterprises based in India to acquire ships abroad and also flag them in the country of their convenience. As a step towards promoting "Ease of Doing Business", methodology for computation of period of stay of seafarers in India has been redefined. The period of stay in India henceforth will be counted from the date entered into the Continuous Discharge Certificate (CDC) in respect of joining the ship by the said individual and ending on the date entered into the CDC in respect of signing off by that individual from the ship. Online payment of light dues has been operationalized for container ships.