Railways to invest 150 billion dollar create one million jobs in 5 years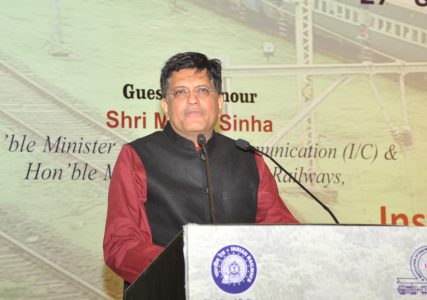 Railways Minister Piyush Goyal has said that the Railway is looking to invest over 150 billion dollar over the next five years which would help create one million additional jobs. Addressing an awards function in Mumbai yesterday, Mr Goyal said, he was trying to give the national transporter a new direction. He said the Railways can play an important role in aggressively pursuing government agenda to provide safe, secure, comfortable travel. He said, a focus on infrastructure could also help increase local manufacturing.
Mr Goyal further added that his Ministry was also compressing the time taken for complete electrification of rail lines to four years from the earlier plan of 10 years, which would help cut costs by around 30 per cent for the loss-making Railways.
He said, this electrification initiative would help save the national transporter around 10 thousand crore rupees per annum on fuel bill.