PM Modi calls NCC cadets to fight against corruption & black money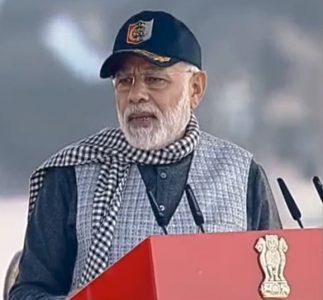 Prime Minister Narendra Modi called upon NCC cadets to take fight against corruption and black money to a greater heights as it is a fight for the future of India's youth. Addressing NCC cadets at Carriapa Parade ground, Delhi Cantt today the Prime Minister appealed for digital transactions and to get others on that platform. He said this is a step towards transparency and accountability. The Prime Minister also said, Aadhaar has added great strength to India's development.
Mr Modi also said, NCC inculcates sense of Mission in citizens. Urged NCC to prepare a roadmap for its 75th anniversary to take NCC's mission to new heights. He said, this mission will impart the sense of patriotism in every cadet.
Applauding the efforts of NCC in last few years, he said, In true sense NCC means unity and discipline.
Related articles: