Parliamentarian delegation from Indonesia calls on Radha Mohan Singh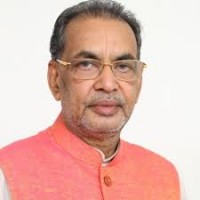 Union Agriculture and Farmers' Welfare Minister, Shri Radha Mohan Singh has said that India and Indonesia are working together in Agriculture sector and both countries believe that there are enough possibilities to work together. Shri Radha Mohan Singh said that economy of India and Indonesia is largely based on Agriculture; therefore, given the progress made in Agricultural Education and Research, the bilateral relations between the two countries have bright future. Shri Radha Mohan Singh said this during the meeting with MPs delegation from Indonesia here . Shri H. Ahmed Mujhani led the 15 member MPs delegation
Shri Singh said the Agriculture and allied sectors in India has made tremendous progress by achieving record production of the food grains. It has not only ensured food security for 125 crore population in the country, but also provided food supply to other countries to fulfill the international commitments. During the discussions both the countries stressed on promotion of bilateral financial and political relations.
India and Indonesia already have a Memorandum of Understanding for cooperation in the field of agriculture. The third meeting of the Joint Working Group of India and Indonesia was held last year. India and Indonesia have been jointly sharing views at international platforms such as the G20.
IndianBureaucracy.com wishes the very best.