NMDC Q3 net profit up 41% to 595 Cr on firm iron ore prices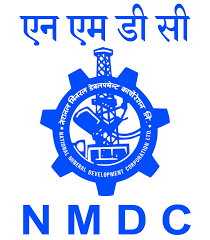 Public sector iron ore miner NMDC Limited has reported a 41.33 per cent jump in net profit to Rs 595.16 crore for the quarter ended December 2016, from Rs 421.10 crore in the corresponding quarter the previous year, on the back of a steep rise in income from operations helped by the firming up of iron ore prices.
The company's total income from operations stood at Rs 2,497.86 crore for the quarter under review, an increase of 64.59 percent over Rs 1,517.63 crore in the year-ago period. The total expenses have grown by 22.28 percent to Rs 1,526.33 crore from Rs 1,248.27 crore in the corresponding previous quarter.
On a sequential basis there was a 22.78 percent dip in net profit in the third quarter as compared to Rs 770.76 crore in the quarter ended September 2016 despite higher revenues owing to the higher royalty payouts and other expenses.
An additional liability of Rs 213.11 crore towards mines closure obligation, an amount of Rs 198.43 crore pertaining to period up to review towards expected credit loss(ECL) on the total trade receivables of Rs 2,560.02 crore has been provided for during the current period and included in other expenses, the company said.