NFAI displays exhibition of cinema posters at IFFI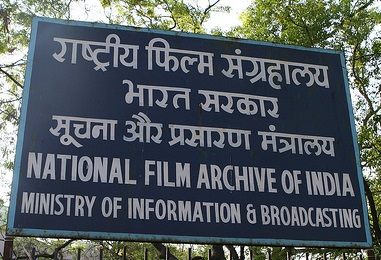 The National Film Archives of India (NFAI) has put an exhibition of cinema posters at the ongoing International Film Festival of India (IFFI) in Goa. The exhibition, entitled 'Stree: A Tribute to Womanhood in Indian Cinema', showcases the transformation of women through the decades as seen through films, celebrating the different shades of womanhood.
The exhibition pays tribute to women filmmakers, film technicians and artists who have made significant contributions to Indian cinema.The exhibition displays selected film posters from all eras and languages of Indian cinema, and paints a comprehensive picture of films about women.
Over the years, films have portrayed the Indian woman in various shades and hues. Indian cinemas have raised the issues like gender discrimination, child marriage, domestic violence, dowry and female foeticide.
Movies from the early days of Indian cinema such as Meerabai finds place alongside popular contemporary movies like Chak De India at the exhibition. In addition to film posters, official NFAI merchandise such as coffee mugs and post-cards are also available for sale.