NBCC to redevelop 10 Smart Railway Stations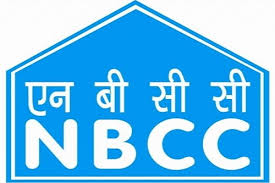 NBCC (India) Limited, a NAVRATNA CPSU, under the Ministry of Urban Development and Rail Land Development Authority have signed an MoU for Integrated Redevelopment of 10 Smart Railway Stations by NBCC with Better Passenger Amenities, Easy Access and Improved Aesthetics. These Railway Stations are Tirupathi, Puducherry, Ernakulam, Nellore, Madgaon, Thane, Lucknow, Kota, Gomti Nagar (Lucknow) and Sarai Rohilla (Delhi). The MoU has been signed in presence of Shri M. Venkaiah Naidu, Hon'ble Minister of Urban Development and Shri Suresh Prabhu, Hon'ble Minister of Railways.
Talking to the Media post signing, Dr. Anoop Kumar Mittal, CMD, NBCC informs that the Stations shall be developed on PPP model and self-sustaining finance model through commercial exploitation of vacant Railways land. He further said, the commercial use of built-up space and air space over tracks shall be leased out for a period of 45/60 years and added that redevelopment of Station buildings would comprise an iconic structure with modern state of Art facilities, Passenger Lounges, Congestion free non-conflicting Entry and Exit to Station premises. Commercial space development would include Business Centre, Offices, Studio Apartments, F&B Restaurants, Hotels and Social Infrastructure.
NBCC has also signed another MoU on the same day subsequently, with South Delhi Municipal Corporation (SDMC) for construction of the latter's new Headquarter Building at I.P. Estate, New Delhi in presence of Shri Venkaiah Naidu, Hon'ble Minister of Urban Development. Talking to the Media, Dr. Anoop Kumar Mittal, CMD, NBCC said that the SDMC Building valuing approx Rs. 525 Crore would also be a State-of-the-art Green Building structure to be implemented by NBCC incorporating maximum Green features. He further added that the Headquarter Building would be a Modern Steel and Glass Building and would open up its view to the River Yamuna. The two-level Basements with seamless connectivity with City tunnel shall be another value addition, he said.