The Union Home Ministry has asked the State police to highlight positive stories and good work they have performed to mitigate their negative image. In a letter to DGP of all states, the Union Home Secretary, Shri L C Goyal has suggested that necessary arrangements should be made and a system should be put in place to ensure publication of positive stories and good work being done particularly at the police station level.
The Union Home Secretary said that the Prime Minister, Shri Narendra Modi while addressing the Conference of DGPs held in Guwahati had emphasised the importance of SMART policing and the need to project the good work being done by the state police."This was primarily to mitigate the negative image that the police ordinarily has," he added.
While the operationalisation of SMART policing (S stands for Sensitive and Strict; M-modern with mobility; A-Alert and Accountable; R-Reliable and Responsive; T-Trained and Techno-savvy) will improve the overall image, efficiency and effectiveness of the state police, a lot of good work being done right up to the police station level across the country needs to be highlighted in a systematic and institutionalised manner.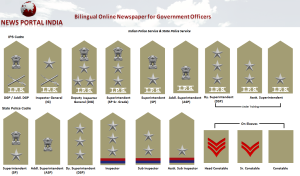 "It is in this context that positive stories and good work being done at the police station level or by any other police office at the district level or below should be identified and put in public domain on a website in the office of district SSP/SP and Commissioner of Police. Other means of social media can also be leveraged for this purpose," Shri Goyal mentioned.
MHA had already organised four Regional Workshops on Smart Policing during April and May 2015. It is now proposed to hold a National Workshop on Smart Policing to incentivise the Police Forces and also provide a platform for highlighting the services rendered by Police Forces for the welfare of citizens.