Manohar Parrikar wins Goa Assembly floor test 22-16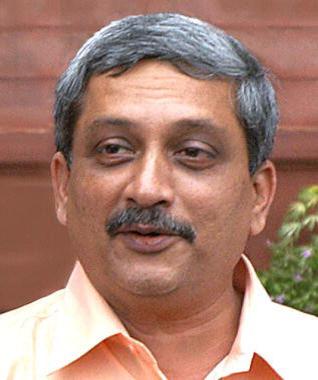 Chief Minister of Goa Shri Manohar Parrikar has won the vote of confidence during specially convened Goa Assembly by 22 – 16 votes. This was announced by pro tem speaker Siddharth Kunkolienkar after the vote of confidence on the floor.
Shri Vishwajeet Rane of Congress skipped floor test. Shri Churchill Alemao of NCP supported in favour of BJP led Government. The House was later adjourned till Wednesday 22nd March.
In the newly elected Goa Assembly, BJP has strength of 13 MLAs and Congress has 17 members. Three members of MGP and three members of Goa Forward Party and three independents alongwith 1 NCP member today supported the BJP coalition government led by Mr Parrikar. Earlier on Tuesday, the Supreme Court had cleared the decks for the oath taking of Mr Parrikar as CM by refusing Congress' plea to stay the ceremony. It had ordered holding of the floor test today.
Manohar Parrikar and 9 ministers were administered oath of office and secrecy on Tuesday evening by Governor Mridula Sinha.
In the meanwhile, yesterday, Congress Party had expressed resentment for selecting Siddharth Kunkolienkar as pro tem speaker. AICC Secretary Girish Chodankar while addressing media persons in Panaji said that by convention, senior-most member of the House should be appointed as the pro tem speaker, but this convention is not followed.
IndianBureaucracy.com wishes the very best.