Maharashtra Government releases 4,000 cr under first phase of farm loan waiver scheme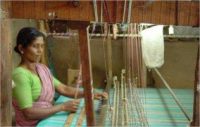 Maharashtra government  released a sum of Rs 4,000 crore under the first phase of the loan waiver scheme. The Maharashtra government had announced a mega agri loan waiver of Rs 34,022 crore in June after a state-wide agitation by farmers. The state government named the loan waiver scheme as Chhatrapti shivaji maharaj krushi sanman yojana.
At an event organised for disbursement of the loan waiver amount into accounts of farmers, Chief Minister Devendra Fadnavis announced that in the first phase, the disbursal will cover more than 8 lakh farmers.
He added that the remaining Rs 800 crore will be in the form of incentive for 3.78 lakh farmers who are paying their loans on time. The CM informed that 75-80 per cent of the disbursement will be completed by November 15.
Fadnavis further said that from Rs 21,000 crore in 2011-12, investment in the agriculture sector in the state had increased by almost three times to Rs 63,000 crore.