L N Gupta returns to the parent cadre after completion of Central Deputation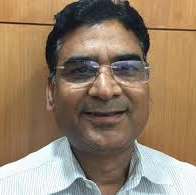 Laxmi Narayan Gupta IAS (Odisha 1986) who is presently posted as Joint Secretary, Oil Industry Development Board (OIDB), Ministry of Petroleum & Natural Gas is return to the parent Odisha cadre after completion of central deputation tenure.
Shri Gupta has served in the Government of Orissa as Sub-Collector-Deogarh in 1988-90, Project Officer-DRDA, to the Government of India- Department of Personnel and Training, Vice Chairman of Bhubaneswar Development Authority, Administrator-Bhubaneswar Municipal Corporation, Revenue Development Commissioner (Central)- Cuttack, Chairman and Managing Director – Orissa Managing Director – Orissa Hydro Power Corporation and Resident Commissioner – Government of Orissa, New Delhi. Shri Gupta has been an Additional Director of Hindustan Petroleum Corp. Ltd. since June 25, 2008. He serves as a Director of Indian Strategic Petroleum Reserves Ltd. . Shri Gupta served as a Director of Engineers India Ltd. since June 24, 2008 until August 3, 2012. Shri Gupta has an MBA from Birmingham University and is M.A (Economics).