Haryana government to observe National Voters Day on 25 Jan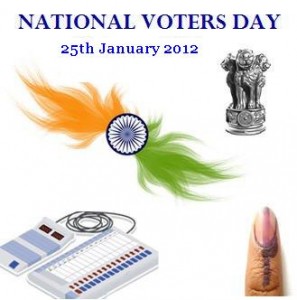 The Haryana government has decided to observe January 25 as the 'National Voters Day' in all government departments, boards, corporations and universities of the state.An official spokesman said that a voters' pledge would be administered to the staff working in different departments on this occasion.
He said that January 25 of each year was observed as the 'National Voters Day' across the country to spread awareness, and register each and every eligible elector in the electoral rolls.
Besides activities to promote electoral participation like rangoli making, essay writing, declamation competitions at block, district and state level, rallies, parade contingents, street plays by school and college students would also be held on January 25.