e-NIVESH for Project Motoring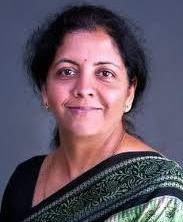 Minister of State (Independent Charge) in the Ministry of Commerce & Industry Smt. Nirmala Sitharaman has updated that the Project Motoring Group in Cabinet Secretariat has set up an online digital platform (e-Nivesh) through which it proposes to monitor 88 different types clearances/approvals granted by various Central Government Ministries/Department. The exact number of clearances required by an investor depends on a number of factors including investment in plant & machinery, member and class of employees and the sector concerned.
Out of the 88 clearances, 83 clearances have been digitized and 4 clearances in respect of Ministry of Defence and Ministry of Home Affairs are not proposed to be digitized due to security reasons. Digitization of the remaining one clearance will be carried out in the next financial year i.e. 2016-17. In addition to the above mentioned 88 clearances, 5 clearances are available on the portal of Department of Industrial Policy and Promotion.