Career Counselling Sessions in Schools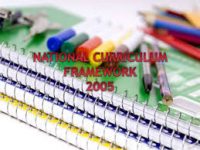 The National Curriculum Framework (NCF) 2005 provided guidelines for facilitating healthy growth and development of students across all school stages and for guidance/counselling at each of these school stages from elementary through secondary and higher secondary stages. To meet the desired goals of guidance and counselling services, the NCF delineates the responsibilities of states to augment guidance and counselling services. Further, the Framework for Implementation of Rashtriya Madhyamik Shiksha Abhiyan (RMSA) recognizes the role of guidance and counselling services in promoting student retention and better scholastic performance in curricular areas, facilitating adjustment and career development of students, developing right attitude towards studies, self, work and others. The Framework provides that every school should have at least one teacher and preferably two teachers (one male and one female) trained in guidance and counselling. The in-service teacher training under RMSA has incorporated a module on counselling. However, there is no proposal to make career counselling sessions mandatory in all Government Senior Secondary schools.
In addition, Jawahar Navodaya Vidyalaya's (JNVs) are arranging Career counselling classes through teachers who are trained by Regional Institute of Educations (RIEs) or National Council of Educational Research and Training (NCERT) and Librarians of JNVs guide the students regarding career options. Kendriya Vidyalaya Sangathan (KVS) has a provision for appointment of Counsellors on contractual basis in the Kendriya Vidyalayas for providing Guidance & Counselling services to classes IX to XII.