Cabinet approves number of amendments in FDI Policy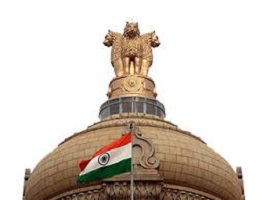 The Cabinet gave its approval to a number of amendments in the Foreign Direct Investment, FDI Policy. These are intended to liberalise and simplify the FDI policy so as to provide ease of doing business in the country. It will lead to larger FDI inflows contributing to growth of investment, income and employment.
As per the decision, Government approval is no longer required for FDI in Single Brand Retail Trading, SBRT. Currently, FDI, upto 49 per cent is allowed under automatic route but any investment beyond the limit require government approval. Government has decided to permit 100 per cent FDI under automatic route for SBRT.
Approval also has been given for 100 per cent FDI under automatic route in Construction Development. Foreign airlines have been allowed to invest up to 49 per cent under approval route in Air India.
Foreign Portfolio Investors, FPIs and Foreign Institutional Investors, FIIs have been allowed to invest in Power Exchanges through primary market. Definition of medical devices has been amended in the FDI Policy.
During the year 2014-15, total FDI inflows received were 45.15 billion dollars as against 36.05 billion in 2013-14. During 2015-16, country received total FDI of 55.46 billion. In the financial year 2016-17, total FDI of 60.08 billion dollars, which is an all-time high.